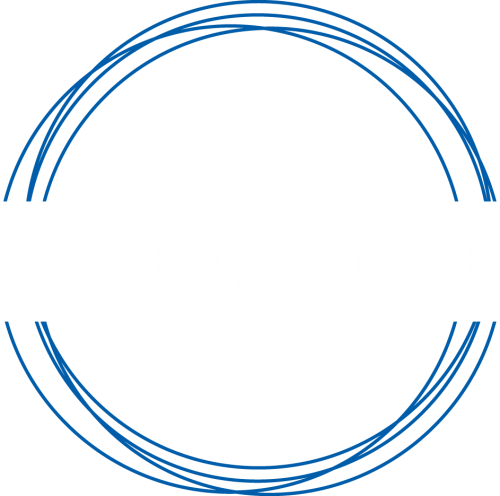 BLUEPRINT Fitness and Wellbeing
We have partnered with BLUEPRINT to be able to provide easy access to whole wellness and fitness for our clients. From Group Fitness, to Personal Training, to 24/hour all access options.
THE BLUEPRINT IS YOUR PERSONAL MAP 
At BluePrint we want to understand your body and give you the direction and tools to get to your personal goals.
We believe EVERY Person is an athlete; whether its to look better naked, be a better parent, to help with anxiety, or to get lean. BluePrint and our community are ready to help you achieve YOUR goals and keep you accountable.
Come as you are and join us on our journey to make the community a healthier and fitter place.
To find our more information about BluePrint Fitness and Wellbeing, or to schedule a FREE Trial or Personal Training Consultation, visit www.blueprint501.com or reach out to Owner, Coach, and Personal Trainer Kayla Pixley by calling 501-232-8561 or via e-mail at kayla@blueprint501.com  
Services
Group Fitness

Spin Classes
Personal Training
24/hour gym access
Encouraging Community Fitness environment
At a young age, I possessed a natural ability to make connections and draw people in. Today, I apply that skill to foster a community of health and wellness. This isn't just a slogan or a catchphrase. Wellness is a way of life for me that has to filter through everything we say and do.
I believe the wellness journey continues with the same passion to influence others to live their best life, but with different methods and philosophies. This led me to transition my personal training, spin classes, Crossfit facility into a whole new direction.  Thus, Blueprint Health & Wellness was born.
Make an Appointment
(501) 286-6059
100 Gateway Drive
Cabot, AR 72023
Did you know?
When running, you can exert forces up to 4 times your bodyweight.
Meet your PT
Our staff are highly trained in a wide variety of treatments that allow us to serve patient populations of all conditions, ages, and limitations.
Independently owned & operated in Cabot, Arkansas.
Find Us
100 Gateway Drive
Cabot, AR 72023
Appointments: (501) 286-6059
Fax: (501) 286-6061
Our Hours
Monday: 6:30am-7pm
Tuesday: 6:30am-7pm
Wednesday: 7am-6pm
Thursday: 6:30am-7pm
Friday: 6:30am-5pm
Saturday: Closed
Sunday: Closed